Introduction
The world of luxury handbags is not just about fashion, it's an investment in style, craftsmanship, and prestige. Whether you're looking to part with a beloved bag or seeking a cost-effective way to own a designer piece, Paulding Pawn in Dallas, GA, has emerged as a trusted destination for pre-owned luxury handbags.
In this blog, we will explore the intrinsic value of pre-owned luxury handbags and shed light on how Paulding Pawn meticulously authenticates and values these coveted fashion accessories.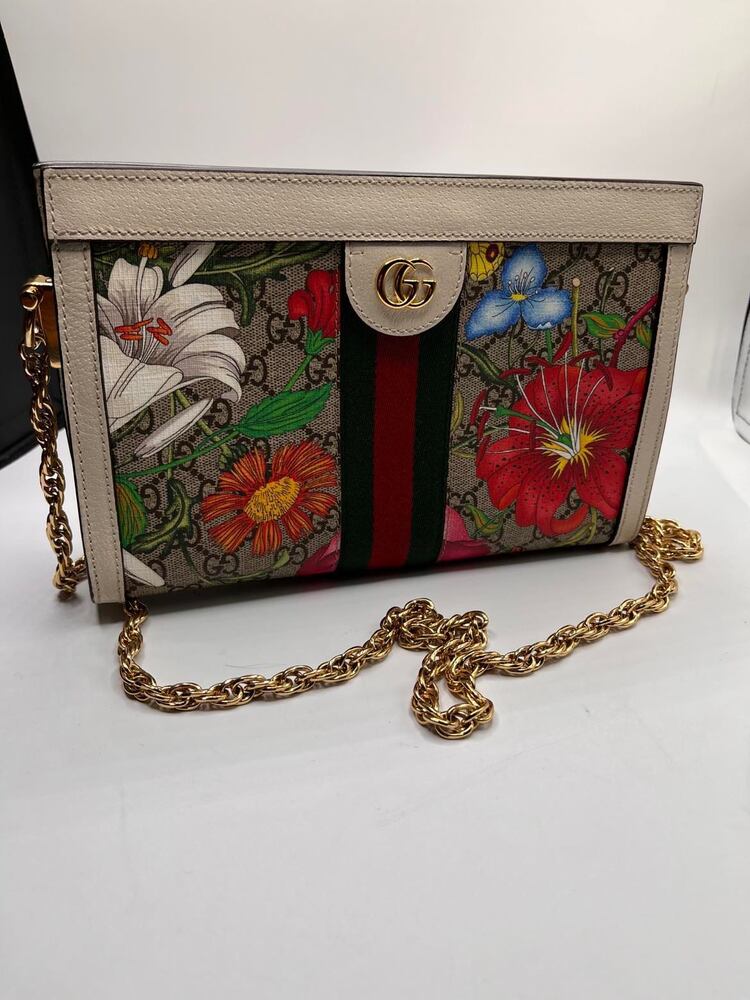 1. Timeless Craftsmanship: Luxury handbags are renowned for their impeccable craftsmanship and attention to detail. Crafted with precision and expertise, these bags are built to withstand the test of time, making them valuable assets that retain their allure over the years.
2. Iconic Designs: Many luxury handbags boast iconic designs that remain eternally chic. Brands like Chanel, Louis Vuitton, and Hermes have created handbag collections that remain sought-after for decades, transcending fleeting fashion trends.
3. Limited Editions and Rarity: Some luxury handbags are released as limited editions or as part of exclusive collaborations, contributing to their scarcity in the market. This rarity elevates their value in the world of pre-owned luxury goods.
4. Investment Potential: Luxury handbags, when maintained in excellent condition, can appreciate in value over time. Vintage or discontinued models often command premium prices among collectors and fashion enthusiasts.
5. Sustainable Fashion: Embracing pre-owned luxury handbags promotes sustainable fashion practices by extending the lifespan of these exquisite accessories and reducing the need for new production.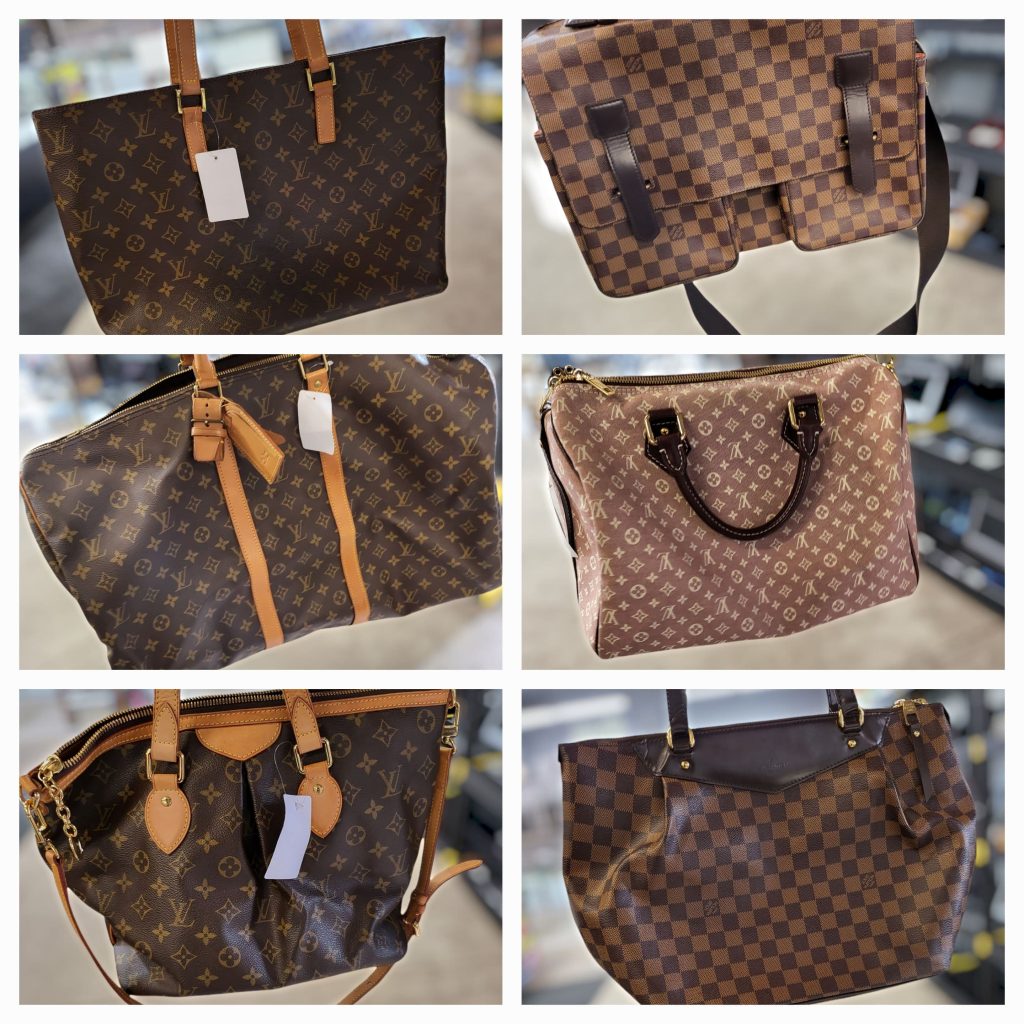 Louis Vuitton: The Timeless Elegance of Luxury Handbags
For over a century and a half, Louis Vuitton has been synonymous with luxury, sophistication, and unparalleled craftsmanship in the world of fashion. Founded in 1854 by the visionary trunk-maker Louis Vuitton, this iconic French fashion house has consistently delivered high-quality products that have stood the test of time, solidifying its reputation as a global leader in luxury handbags.
Louis Vuitton's journey to becoming a celebrated name in the fashion industry began with the creation of bespoke trunks. These trunks were not just luggage; they were meticulously crafted pieces of art designed to protect the possessions of the elite while traveling in style. The impeccable craftsmanship and attention to detail that went into each Louis Vuitton trunk set a precedent for the brand's commitment to excellence.
One of Louis Vuitton's most revolutionary innovations was the introduction of the flat-topped trunk in 1858. This ingenious design allowed travelers to stack their trunks, preventing them from toppling during their voyages. It was a game-changer in the world of luggage and solidified Louis Vuitton's reputation for innovation.
In 1896, the iconic Monogram Canvas was introduced, featuring LV initials and floral motifs. This distinctive pattern not only added a touch of elegance but also prevented counterfeiting, marking the birth of a signature Louis Vuitton style that remains coveted to this day.
Louis Vuitton's luxury handbags, a natural extension of their luggage legacy, soon became highly sought-after fashion statements. The Speedy bag, introduced in the 1930s, and the classic Alma bag, launched in 1934, are just a couple of examples that have become timeless staples in the world of luxury fashion.
The enduring appeal of Louis Vuitton can be attributed to its unwavering commitment to quality, craftsmanship, and innovation. Each handbag is a work of art, painstakingly crafted by skilled artisans who bring the brand's heritage to life. Louis Vuitton has remained dedicated to its roots while embracing modernity, ensuring its relevance to contemporary fashion enthusiasts.
Today, Louis Vuitton stands as a symbol of luxury and refinement, adored by celebrities, fashion icons, and connoisseurs worldwide. The iconic LV monogram remains a testament to the brand's enduring legacy and uncompromising dedication to producing some of the world's most coveted luxury handbags.
In a world where trends come and go, Louis Vuitton continues to shine as a beacon of timeless elegance, proving that true luxury is never bound by time. With each meticulously crafted handbag, Louis Vuitton continues to earn its name, remaining an unrivaled emblem of luxury, style, and prestige.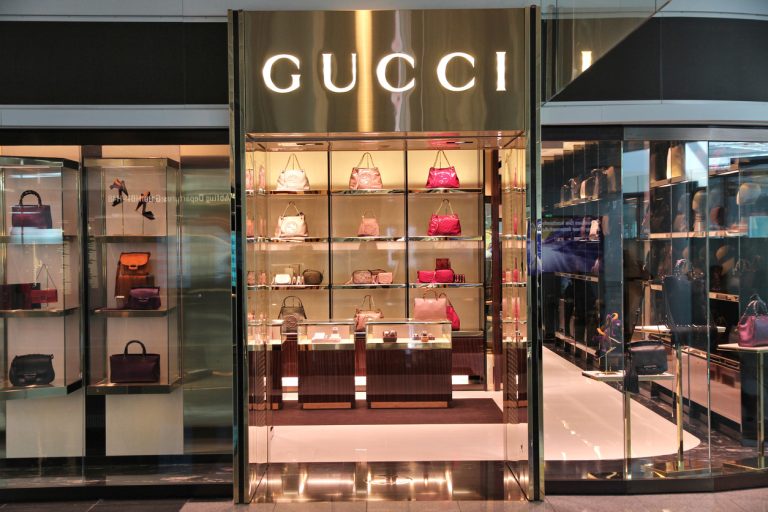 Gucci Luxury Handbags: A Tale of Timeless Elegance and Iconic Branding
Gucci, synonymous with opulence and style, has etched its name as a leading luxury brand in the world of handbags. Founded in Florence, Italy, in 1921 by Guccio Gucci, this storied fashion house has a rich history and a legacy of craftsmanship that has earned it a place of prominence in the world of high-end fashion accessories.
Historical Roots: The Birth of Gucci
The Gucci story began with humble origins when Guccio Gucci opened a small leather goods and luggage shop. Inspired by the elegant luggage he observed while working at upscale hotels in London, he sought to create his own brand that would embody luxury, quality, and Italian craftsmanship.
The iconic interlocking G logo, which would later become synonymous with the brand, was introduced in the early 1930s. This logo was a reflection of Gucci's dedication to creating elegant and distinctive designs. Over the years, Gucci's product range expanded to include handbags, clothing, shoes, and accessories, all meticulously crafted with the utmost attention to detail.
Equestrian Heritage: The Bamboo Bag
One of Gucci's earliest successes came in 1947 with the creation of the Bamboo Bag. Crafted with bamboo handles, this innovative design was inspired by the practicality of equestrian equipment and became an instant hit. The Bamboo Bag's iconic shape and functionality remain popular to this day, demonstrating Gucci's timeless design sensibilities.
Hollywood Glamour and A-List Appeal
In the mid-20th century, Gucci gained recognition and popularity among Hollywood's elite. Stars like Grace Kelly, Audrey Hepburn, and Jacqueline Kennedy Onassis were often seen adorned with Gucci handbags, catapulting the brand into global luxury fashion.
The Gucci Renaissance: Creative Directors and Revival
Gucci experienced a renaissance in the 1990s under the leadership of creative director Tom Ford. His bold and innovative designs revitalized the brand, making Gucci synonymous with a modern and sensual aesthetic.
Evolving Legacy: Alessandro Michele's Gucci
In 2015, Alessandro Michele took the helm as creative director, infusing Gucci with a sense of whimsy, eclecticism, and romanticism. His designs have embraced individuality, gender fluidity, and a mix of vintage and contemporary influences, attracting a new generation of fashion enthusiasts.
Iconic Gucci Handbags
Several Gucci handbags have become legendary fashion staples over the years. The Gucci Dionysus, characterized by its distinctive double tiger head closure, and the Gucci Marmont, known for its iconic double G hardware, are just a few examples that have earned their place as sought-after luxury accessories.
Gucci has solidified its reputation as a name brand luxury handbag through its commitment to quality craftsmanship, timeless designs, and relentless pursuit of innovation. From its inception as a small leather goods shop to its current status as a global fashion powerhouse, Gucci's rich history and iconic creations continue to captivate fashion enthusiasts worldwide. The brand's enduring appeal is its ability to seamlessly blend heritage with contemporary style, ensuring that Gucci remains a symbol of sophistication, luxury, and timeless elegance.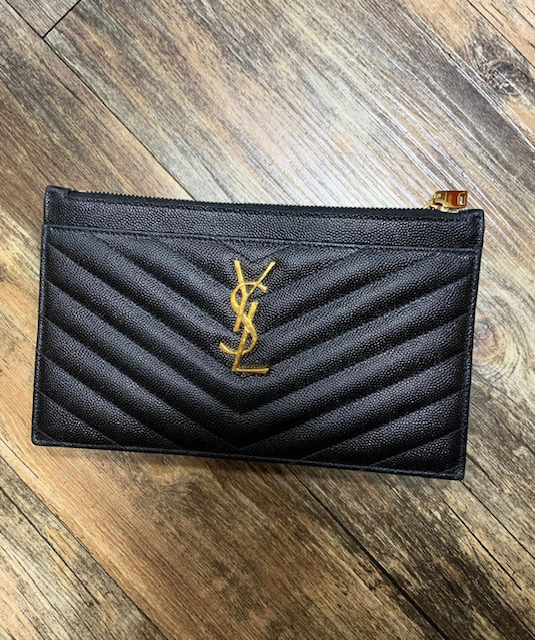 Paulding Pawn: Your Destination for Pre-Owned Luxury Handbags
1. Instant Cash for Your Luxury Handbags: If you have a pre-owned luxury handbag you no longer need, Paulding Pawn provides a hassle-free way to turn it into cash. Our expert appraisers will evaluate your bag's condition, brand, and rarity, ensuring you receive a fair and competitive offer on the spot.
2. A Selection to Satisfy Every Taste: At Paulding Pawn, we take pride in curating a diverse and ever-changing collection of pre-owned luxury handbags. Our inventory includes sought-after brands like Gucci, Prada, Fendi, and more. Whether you're in search of a classic Chanel flap bag or a trendy Balenciaga tote, you're likely to find it among our offerings.
3. Quality and Authenticity Assurance: We understand the importance of authenticity when it comes to luxury handbags. Rest assured that every bag in our inventory undergoes a rigorous authentication process to guarantee its genuineness.
4. Reasonable Prices: One of our primary goals is to make luxury accessible to everyone. We offer pre-owned luxury handbags at reasonable prices, allowing you to own your dream designer bag without the hefty price tag associated with a brand-new purchase.
5. A Fashion Investment: Purchasing a pre-owned luxury handbag from Paulding Pawn is not just a fashion choice; it's a smart investment. You can enjoy the prestige and style of a luxury brand while knowing you've made a cost-effective decision.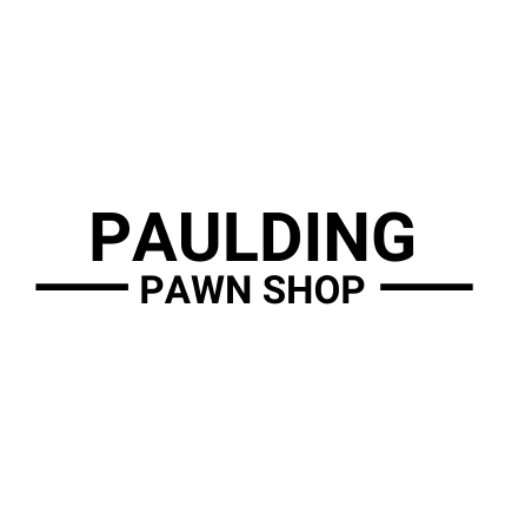 The Paulding Pawn Experience
Our commitment to customer satisfaction extends beyond the purchase or sale of luxury handbags. At Paulding Pawn, we prioritize your experience by offering:
Professional Guidance: Our knowledgeable staff is ready to assist you in selecting the perfect luxury handbag that suits your style, needs, and budget.

Flexible Layaway Plans: We understand that investing in a luxury handbag can be a significant decision. That's why we offer flexible layaway plans to help you acquire your dream bag at your pace.

Secure Transactions: Your safety and security are paramount. Our store provides a safe and comfortable environment for all transactions.

Community Engagement: Paulding Pawn is proud to be a part of the Dallas, GA community. We actively engage with our customers and aim to make a positive impact in the local area.
Pre-owned luxury handbags are not just fashion accessories; they are investments in style, quality, and value. Paulding Pawn in Dallas, GA, recognizes the worth of these exquisite accessories and provides a platform for you to buy, sell, or trade luxury handbags. Whether you're looking to part with a beloved bag or acquire a new-to-you designer piece, we are here to offer a seamless and rewarding experience. Join us in unlocking the treasure chest of pre-owned luxury handbags, and indulge in the world of affordable luxury at Paulding Pawn.